Fast, Reliable and Professional Plumbing Services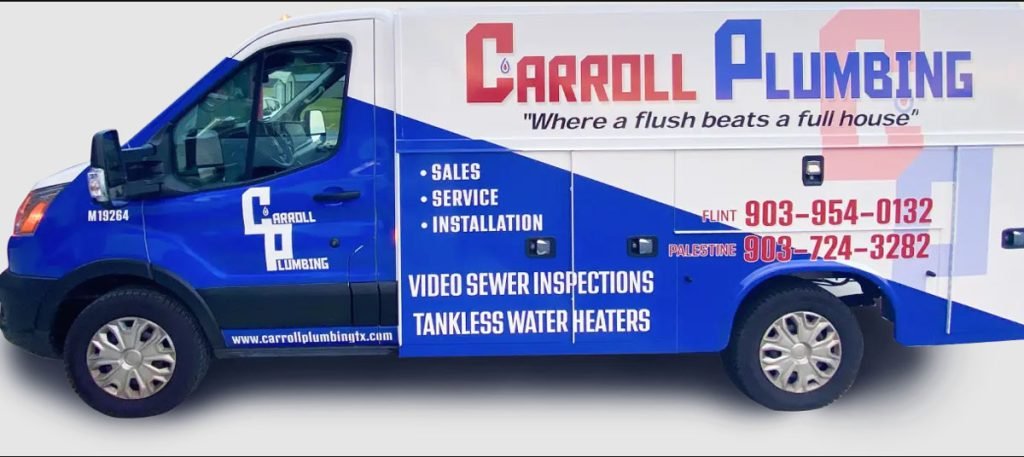 Carroll Plumbing is a family-owned and operated plumbing company that has served Palestine, TX and the surrounding areas for over two decades. When Brent Carroll decided to establish the company in 1998, his goal was to deliver quality plumbing and unparalleled customer service to both residential and commercial customers. Since then, we have provided comprehensive plumbing services that range from drain cleaning and water heater repair to replacements and new constructions. 
Through Brent's integrity, creativity, and vision, Carroll Plumbing has grown to become one of the leading plumbing companies in East Texas. Each of our highly trained plumbers possess the required licensing and have a minimum of 8 years of experience in the industry to ensure that you receive the best quality possible. Our reputation as Palestine's premier plumbing contractor was earned entirely by producing exceptional results while providing exemplary customer service. And we're not done yet.
With our decades of experience and commitment to customer satisfaction, we have established ourselves as one of the household names for Palestine plumbing. Whether a minor issue or a major project, the professional plumbers at Carroll Plumbing are ready to solve your problem and get your home or business back in business. 
Carroll Plumbing values honesty, integrity and compassion. Having issues with any aspect of your home or business can be stressful and plumbing issues are no different. We always try to understand the problems our customers are facing and we do whatever it takes to find the best solutions. We charge honest prices for the work we do, and we'll always follow through with great service that's sure to meet your needs.
Our mission is to provide high quality plumbing services to all our customers. When it comes to your plumbing, we don't believe in short-cuts. With our decades of experience, we know how to complete every job the right way to ensure a clean environment for either your family or your customers. We commit to delivering speedy service, top-notch workmanship and reasonable prices to every one of our clients. We know that we have a responsibility to give our clients a safe and sanitary environment, and we take that responsibility seriously.
Sometimes, it can be difficult to identify what sets a company apart from others. With Carroll Plumbing, you'll never have that problem. We value every one of our customers and we want them to feel valued. Because of this, we strive to go above and beyond in every aspect of business. Here are just a few areas where we feel that we separate ourselves from other plumbing contractors:
Become a Part of the Carroll Plumbing Family
Over the decades, we have earned the trust of countless customers. Trust that is only earned by providing unparalleled customer service and consistently providing outstanding results. Give us a call today so we can earn your trust and solve any plumbing issues that you may face.