Fast and Reliable Plumbing in East Texas
Serving Clients with Fast and Reliable Plumbing Throughout Palestine, Tyler, Bullard, Chandler, Flint, and Whitehouse
Carroll Plumbing is happy to provide fast and reliable plumbing services to most of East Texas. Our commitment to customer service and expert recommendations have gained us an unshakable reputation of excellence in Palestine and the surrounding areas. With over thirty years of experience, we can install your new plumbing system or ensure your current one is performing properly. Whether you need residential or commercial services, we are here to provide you with the fast and reliable plumbing you need.

Exceptional Plumbing Services
Whether you need drain cleaning or water heater replacement services, Carroll Plumbing has got you covered. Don't leave your plumbing in the hands of an inexperienced contractor. Instead call the professionals at Carroll Plumbing. We understand how frustrating faulty plumbing can be which is why we aim to fix your issues as quickly as possible. We also respect your time, so we commit to arriving at your home or business precisely when we say we will! Contact us today to speak with an experienced plumbing contractor to discuss any plumbing needs that you may have. When you need fast and reliable plumbing, you need Carroll Plumbing.

Water Line Repairs and Replacements
Keep your lines in good condition so your house or business gets that water that it needs.
Heat water quickly and efficiently with a professionally installed, high-quality water heater.
Toilets, Faucets, Sinks and More
We'll install top-quality plumbing fixtures that will make you think your bathroom was pulled from a magazine!
Nobody likes running out of hot water. With a tankless water heater, you'll never run out!
What can Carroll Plumbing do for you?
You don't have to look far and wide for a fast and reliable plumbing contractor. The experts at Carroll Plumbing can provide the plumbing services you need to keep your equipment running like new for longer. You can hire us for:
Residential and Commercial Plumbing
A different set of skills is required for both commercial and residential plumbing and our plumbers are highly trained in both disciplines. An unfortunate reality is that some plumbing contractors may not have the experience necessary to work on both commercial and residential plumbing systems. This can lead to expensive mistakes and even structural damage. Don't make the mistake of hiring a one dimensional plumbing contractor. Go with the safe option. Go with Carroll Plumbing. Our plumbers have the knowledge required to fix any plumbing issues you may have in your home or your business.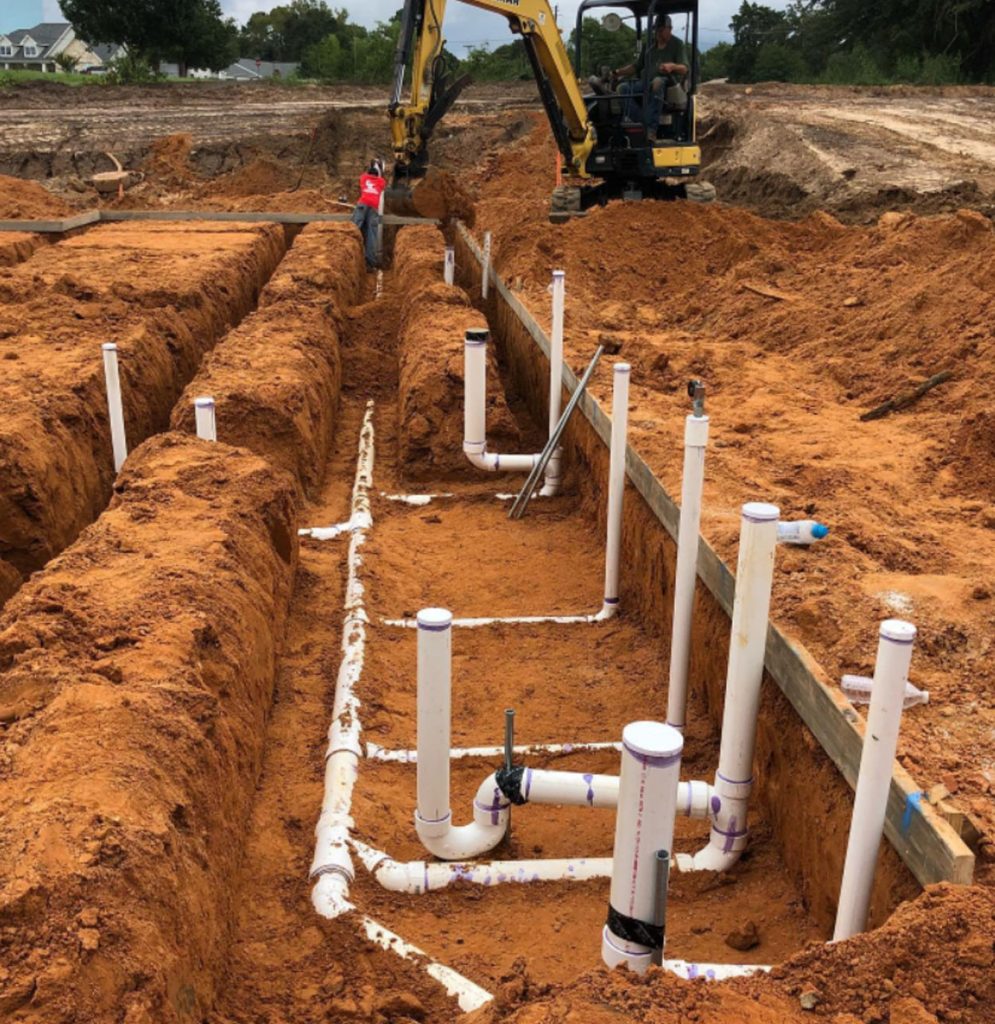 Choose a Plumbing Contractor with Decades of Experience
We have developed our reputation as one of the leading plumbing contractors in East Texas because of our commitment to quality and excellence. With over 30 years of experience, we have seen it all, so we know how to do it all. Our team of knowledgeable professionals have the skills required to provide quality service that will leave you satisfied, guaranteed. As we serve both residential and commercial properties, rest assured that we can provide your home or business with the services that you need.
Get Your Project Started with Carroll Plumbing
Are you in search of a reliable and experienced plumbing contractor in East Texas? If you are, then you've come to the right place. Here at Carroll Plumbing, our top priority is customer satisfaction. That's why we strive to produce results that will leave you feeling confident that you made the right decision. Whatever your plumbing needs, give us a call today to get your project started the right way.